Europe's climate policy focuses on hydrogen as one of the central future energy sources for limiting climate change. The technology using this molecule of the future is already being viewed as the key to the success of the Energiewende (energy transition policy) in Germany. The German federal government is pursuing the aim of using hydrogen to further drive the integration and use of renewable energies in order to decarbonise all energy-intensive sectors. Hydrogen can be used as a storage medium for green electricity in energy grids, stores and connected systems.
This transformation poses new and, in some cases, cataclysmic challenges for operators of power grids, gas grids and energy stores. It affects areas such as control engineering and IT security. And as every technological innovation comes with its own risks, it is important to identify, name and avoid these risks right from the outset.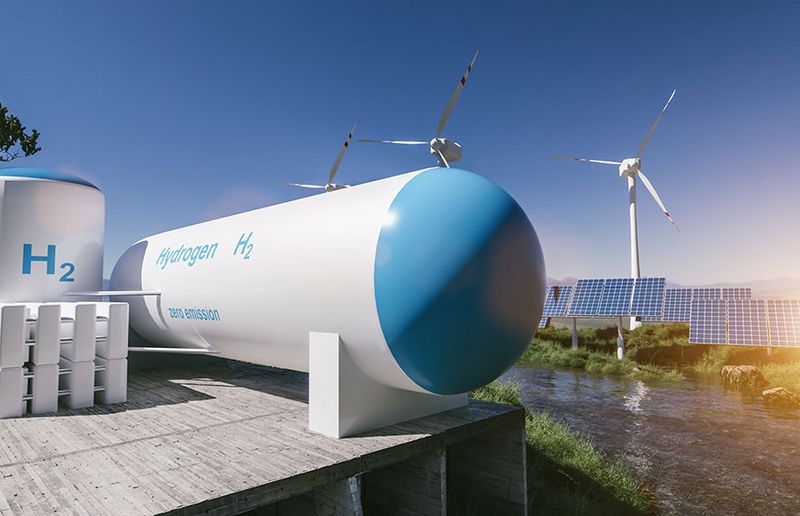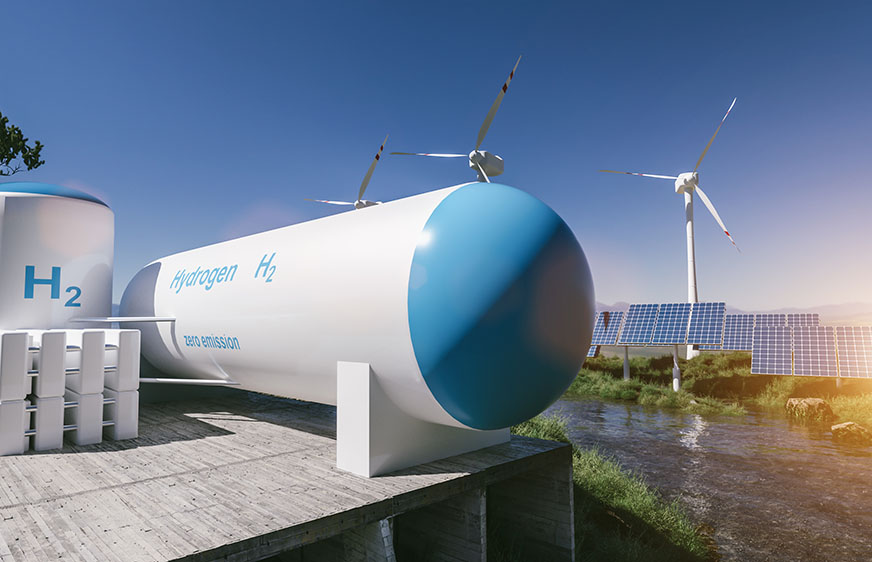 Safety starts with prevention
As the hydrogen economy is ramping-up, operators of pipelines and underground storage technologies play a unique role, for they have experience in the underlying technologies. But the existing infrastructure can rarely be used directly as is, since, unlike natural gas or methane, hydrogen is much lighter and more volatile. Hydrogen diffuses through numerous materials integrated into piping systems. The new, lightweight energy source thus requires modified safety concepts – for pipes, valves, pumps, temporary stores and other storage facilities.
System safety of plants starts with prevention. The HydroHub experts examine aspects such as gas permeation and the resulting pressure build-up, estimate the risks (e.g. of an explosion caused by external interference, lightning strike or fire) and calculate the possible shock wave that would occur in the event the respective system units detonated or burst. HydroHub's portfolio also encompasses optimising safety fittings, analysing the process-specific layout of components such as heat exchangers or pumps, and simulating system dynamics.
HydroHub advises on government aid
Germany has set itself the goal of ideally fully transitioning by 2050. Several billion Euros' worth of funding for research, development and manufacturing has been earmarked as part of the National Hydrogen Strategy. The aim of this funding is to enable the necessary technologies to promptly start the market run-up, as well as for Germany to become the world's leading provider of hydrogen technologies.
Anyone who invests and takes action now can benefit from the funding, and thus drive the energy transition more cost-effectively. Draw on HydroHub's expertise for this, in compliance with the guidelines for funding options. Experts from various companies of the TÜV NORD GROUP advise how exactly to successfully implement your project with funding, and the steps necessary to achieve this.
Hundreds of highly specialised services
With market-oriented research, feasibility studies and concepts, we help turn hydrogen-based energy supply into something safe. We offer hundreds of specialised services, including preparing concepts for hybrid energy supply, grid set-up, distribution, storage and electric re-conversion, as well as electrical-engineering and instrumentation/control surveys, and consulting for incident-proof designs, functional security, earthing and lightning protection, EMC, plant safety and of course IT security.
Contact us. Briefly describe your project to us. We'll assemble a team of experts for you.